Dramatic. Home to the largest North Atlantic gannet colony on earth. An ancient volcanic formation rising straight up from sea level – this iconic landmark on the fringe of the North Sea is simply breath-taking.
Approaching the rock in gleaming sunshine or shrouded in mist, you realise this is not a white rock but a hub of life where gannets occupy virtually every suitable nesting crevice.
Your senses will be bombarded with the sight, sound and very distinctive gannet aroma. Shags, Guillemot, Razorbill, Kittiwake and the occasional Puffin also share the cliffs at breeding time.
Hear and see the Bass Rock's history through centuries of wars, conflict and changing uses.
A truly exceptional natural feature.
Itinerary
From: Dunbar (or North Berwick by arrangement)
Duration: around 90 minutes or slightly longer.
Meet 20 minutes prior to departure
Sail 20 mins to the Bass Rock
Slowly circle the island 
Learn a little local history as we sail past Seacliff and the John Muir Country Park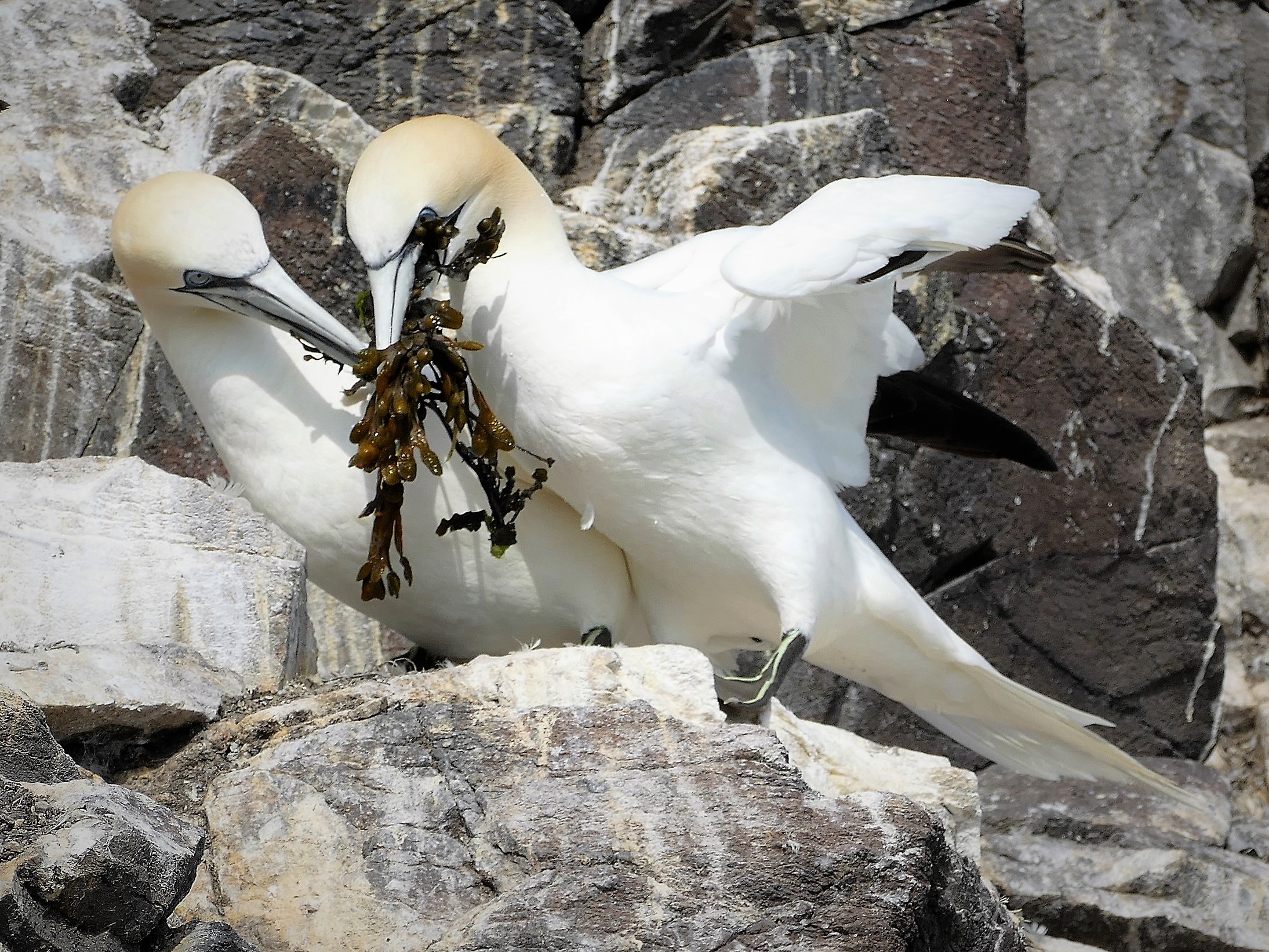 The total price shown below is for all passengers and our boat is exclusive to your group.