The Isle of May is just 1.5km long and 0.5km wide yet it bursts with history, mystery, and wildlife.

Approaching the island from East Lothian, the impressive Stevenson built lighthouse stands on top of the magnificent volcanic cliffs with arches, stacks, gullies and caves where smugglers once hid their ill-gotten gains. During breeding season, the cliffs are alive with whirring wings, the distinctive calls of each species that vie for space on tiny ledges or crevices.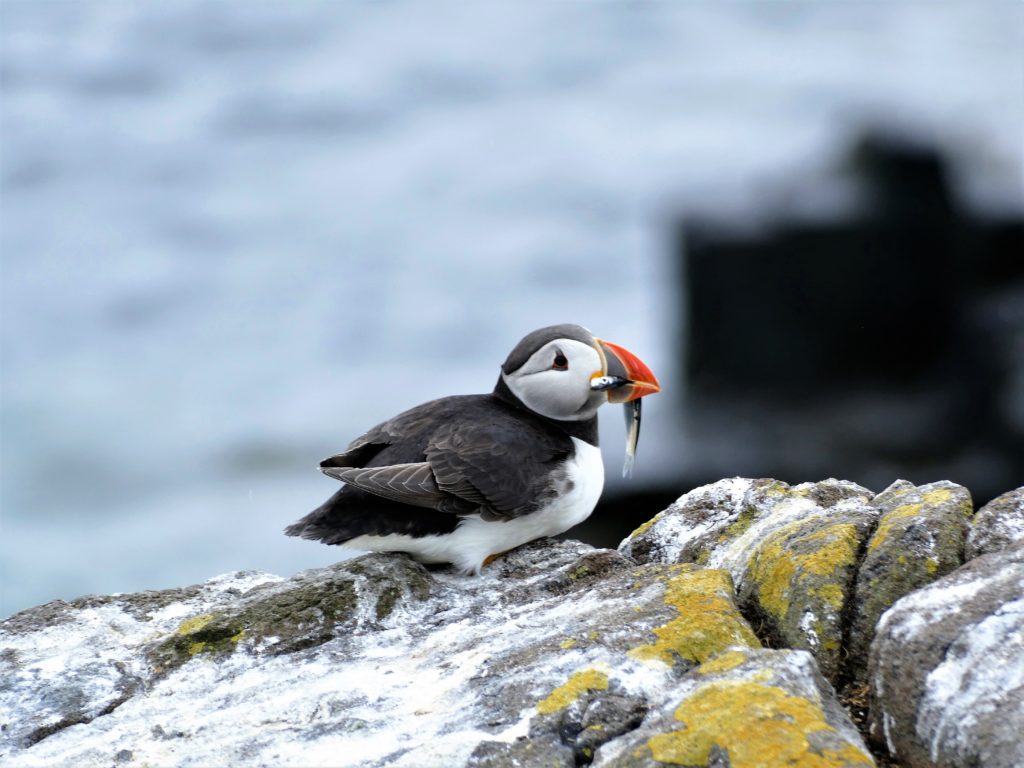 As the boat sails slowly around toward Kirkhaven harbour and the land slopes downward toward rocky shorelines and often grey seals can be spotted lazing on rocks preserving energy. At times heads pop out the water, inquisitive eyes watch, as you sail slowly by. You know you are arriving somewhere very special.
'The May' is managed by NatureScot (formerly Scottish Natural Heritage) and visitors are warmly welcomed by the enthusiastic reserve manager and team whose passion and knowledge are infectious. Each month brings changes as the seabird breeding season comes to a close and the seal breeding season is a few weeks off.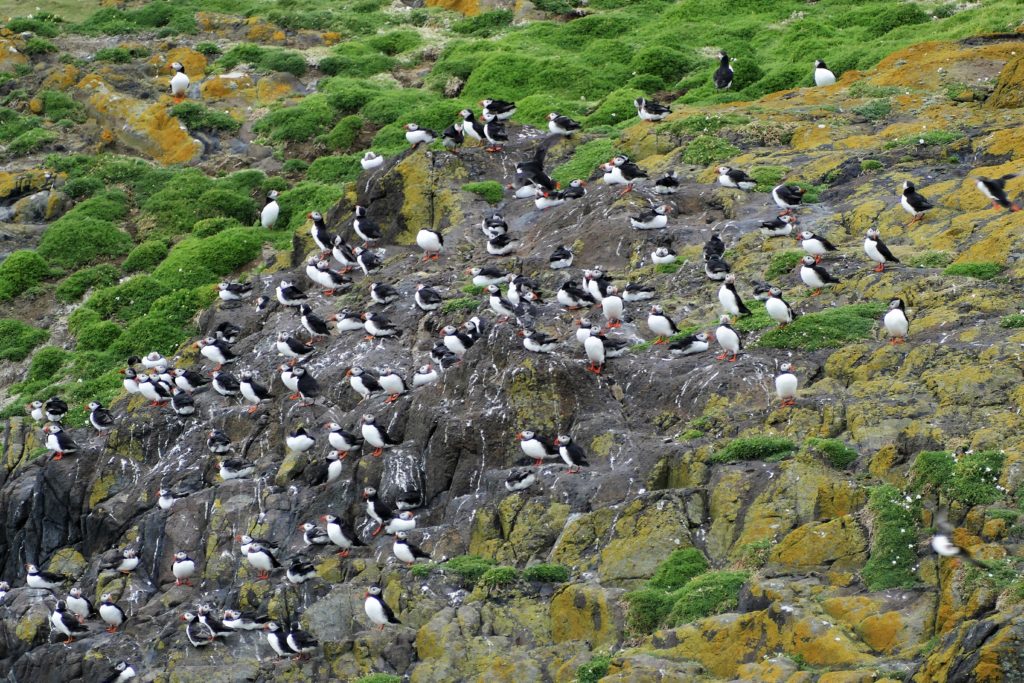 As you walk from Kirkhaven the ruins of the priory are visible, the former lighthouse keepers accommodation, the Heligoland traps – evidence of wartime history – you begin to realise you not just walking in the footsteps of early pilgrims that sought sanctuary but that there are many layers to the 4000 years history. The fact there are three lighthouses (including the first coal fired beacon of 1636) tells a story in itself of the treacherous waters surrounding the May.

In more recent times the May is home to the oldest bird observatory in Scotland with records dating back to 1934. Migration time and easterly winds can bring immense excitement should any rare birds turn up. The May is one of the most studied islands above and below the sea, with Seabird research having being undertaken for over 40 years, and sea mammals studies since the early 80's. There is little that is not observed on this fascinating island.
If you'd like to experience the Isle of May you can book a tour or private charter.